Meet The Team
Our Problem
Our Proposed Solution
OUR FAVORITE MEMORY FROM THIS APPRENTICESHIP
Our favorite memory was when we went to the farm and got in the corn crib, got on a slide and fell down on the corn.


The Most Surprising Thing we Learned
Our Healthy Recipies
Cinnamon Spiced Nuts
Ingredients
1 cup pine nuts
1 cup pecan halves
1 cup almonds
1 cup macadamia nuts
1 cup cashews
1 tsp. Frontier Organic Cinnamon
½ tsp. Simply Organic Pumpkin Pie Spice
½ tsp. Frontier Chili Powder
1 Tbsp. stevia sweetener
¼ tsp. sea salt
¼ tsp. freshly ground black pepper
1 Tbsp. fresh orange zest
2 Tbsp. extra-virgin olive oil
Instructions
Preheat oven to 400 degrees F.
Place all nuts on a cookie sheet and roast 8 minutes or until fragrant.
Meanwhile, in a small bowl, combine stevia with spices and orange zest; mix well to combine.
Remove toasted nuts from the oven and transfer to a large mixing bowl. Drizzle with olive oil and spice mixture; gently toss to combine.
Transfer nuts to a serving dish.
Serve warm.
From:
http://thehealthyapple.com/2012/12/28/cinnamon-spiced-nuts-and-a-little-inspiration/
---
Chocolate Oatmeal Brownies
Ingredients
1 cup butter, softened
2/3 cup firmly packed brown sugar
2/3 cup white sugar
2 eggs
2 teaspoons vanilla extract
1 cup all-purpose flour
1 teaspoon baking powder
1 teaspoon ground cinnamon
1/2 teaspoon salt
1/4 teaspoon ground nutmeg
2 cups quick-cooking rolled oats
1 1/4 cups chocolate chips, divided
Instructions
Preheat oven to 350 degrees F (175 degrees C).
Beat butter, brown sugar, white sugar, eggs, and vanilla extract together in a bowl using an electric mixer until light and fluffy. Stir flour, baking powder, cinnamon, salt, and nutmeg into creamed butter mixture until batter is just combined; fold in oats and 1 cup chocolate chips. Pour batter into a 9x12-inch baking pan; sprinkle with remaining 1/4 cup chocolate chips.
Bake in the preheated oven until the top is dry and the edges have started to pull away from the sides of the pan, about 40 minutes.
From:
http://allrecipes.com/recipe/chocolate-oatmeal-brownies/
---
Spaghetti with Quick Meat Sauce
Ingredients
1 pound whole-wheat spaghetti
2 teaspoons extra-virgin olive oil
1 large onion, finely chopped
1 large carrot, finely chopped
1 stalk celery, finely chopped
4 cloves garlic, minced
1 tablespoon Italian seasoning
1 pound lean (90% or leaner) ground beef
1 28-ounce can crushed tomatoes
1/4 cup chopped flat-leaf parsley
1/2 teaspoon salt
1/2 cup grated Parmesan cheese
Instructions
Bring a large pot of water to a boil. Cook pasta until just tender, 8 to 10 minutes or according to package directions. Drain.
Meanwhile, heat oil in a large skillet over medium heat. Add onion, carrot and celery and cook, stirring occasionally, until the onion is beginning to brown, 5 to 8 minutes.
Stir in garlic and Italian seasoning; cook until fragrant, about 30 seconds. Add beef and cook, stirring and breaking up with a spoon, until no longer pink, 3 to 5 minutes. Increase heat to high. Stir in tomatoes and cook until thickened, 4 to 6 minutes. Stir in parsley and salt.
Serve the sauce over the pasta, sprinkled with cheese.
From:
http://www.eatingwell.com/print/16505
---
Powered by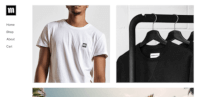 Create your own unique website with customizable templates.