meet the team


Rita Lima
Peter Adetunji
Jayla Riley
Jamiya Tilson
Elias Vasquez


---
The problem
Our proposed solution
OUR FAVORITE MEMORY FROM THIS APPRENTICESHIP
THE MOST SURPRISING THING WE LEARNED
Our Healthy Recipes
Healthy Oatmeal Chocolate Chunk Bars
Ingredients:
1/2 cup (100g) brown sugar
1 cup (250g) creamy peanut butter (or chunky)
2 teaspoons vanilla extract
1 cup (127g) whole wheat flour
1 cup (80g) old-fashioned rolled oats
1 teaspoon baking soda
1/4 teaspoon salt
1/2 cup (120ml) milk (I used almond milk, but use whichever you prefer)
1/2 cup (90g) dairy-free chocolate chips (or regular chocolate chips)
1/2 cup (70g) raisins (or whichever mix-ins you'd like)
Directions:
Preheat oven to 350F degrees. Line a 8x8 baking dish with parchment paper or spray with nonstick spray. Set aside.
With an electric or stand mixer fitted with a paddle attachment, mix the brown sugar and peanut butter on medium speed until light in color and fluffy, about 3 minutes. Mix in the vanilla, scraping down the sides as needed.
On medium speed, add in the flour, oats, salt, and baking soda. The dough will be very thick and clumpy, but it will come together. Slowly add the milk in a steady stream, mixing until a dough forms. Fold in chocolate chips and raisins. Use your hands to make sure everything is combined, if needed.
Once dough is completely combined, press it lightly into the prepared baking dish. Bake for about 17-20 minutes until the bars are lightly golden and set. Allow to cool completely and cut into squares. I keep mine in the refrigerator in a covered container. Bars will be good stored up to 2 weeks.
Recipe from:
http://sallysbakingaddiction.com/2012/10/11/healthy-peanut-butter-chunk-oatmeal-bars/




---
Red Pepper Hummus and Pita
Ingredients:
4 whole-wheat pita pockets, cut into triangles
Cooking spray
Garlic salt
1 (15-ounce) can chickpeas, drained
1 cup sauteed red peppers
1/4 cup tahini (sesame paste)
2 tablespoons fresh lemon juice
3 to 4 cloves garlic
1 teaspoon ground cumin
Salt and ground black pepper
2 tablespoons finely chopped fresh parsley leaves
Directions:
Preheat oven to 400 degrees F.
Place pita triangles on a large baking sheet and spray the surface with cooking spray. Season the tops with garlic salt. Bake 6 to 8 minutes, until golden brown and crisp.
Meanwhile, rinse and drain 1 can of the chickpeas. Place drained chickpeas in a blender and add red peppers, tahini, lemon juice, garlic, and cumin. Process until smooth. Season, to taste, with salt and black pepper. Transfer to a serving bowl and top with parsley.
Serve hummus with toasted pita triangles arranged alongside.
Recipe from:
http://www.foodnetwork.com/recipes/robin-miller/red-pepper-hummus-with-toasted-pita-triangles-recipe.html


---
Roasted Chickpeas
Ingredients:
1 (12 ounce) can chickpeas (garbanzo beans), drained
2 tablespoons olive oil
salt (optional)
garlic salt (optional)
cayenne pepper (optional)
Directions:
Preheat oven to 450 degrees F (230 degrees C).
Blot chickpeas with a paper towel to dry them. In a bowl, toss chickpeas with olive oil, and season to taste with salt, garlic salt, and cayenne pepper, if using. Spread on a baking sheet, and bake for 30 to 40 minutes, until browned and crunchy. Watch carefully the last few minutes to avoid burning.
Recipe from:
http://allrecipes.com/recipe/roasted-chickpeas/


---
Powered by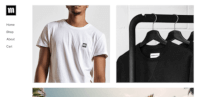 Create your own unique website with customizable templates.