Citizen schools: Future of Food
Welcome to the Future of Food apprenticeship webpage! We have been learning all semester about the food industry and how to be healthy. Here are a few of the topics we have covered:

Sustainability
The culture of food

Factory farms
Marketing campaigns surrounding food advertisements
How food gives us energy

Our 21st Century Skill was problem solving, so the kids learned ways to address current problems in the food industry. The class was broken up into groups, and each group has completed a page on this site. Please navigate to each page to find delicious healthy recipes, solutions to some of the problems we are facing today, and reflections from students about the apprenticeship.


Citizen Schools is an organization dedicated to closing opportunity gaps and providing children with real world experiences. With the apprenticeships they offer, citizens from the community share their time and passions to enhance the learning day.
Volunteer "Citizen Teachers" teach hands-on apprenticeships on topics from their careers and expertise.
Young adults serve as AmeriCorps Teaching Fellows and Teaching Assistants to support teachers, administrators, and volunteers.
Apprenticeships are taught for 90 minutes, twice a week, for 10 weeks, with a final showcase at the end of the semester.
Volunteers build professional skills like leadership, teamwork, and communication by teaching.
More information about Citizen Schools can be found here:
http://www.citizenschools.org/


Meet the Citizen Teachers for this apprenticeship:
Carissa Lada - Currently working as a Network Consulting Engineer for Cisco, Carissa enjoys the fast pace of the technology sector. She has a Bachelor's and Master's in Materials Science and Engineering, and is a problem solver at heart. She is very passionate about health, fitness, and wellness, so she was able to draw on her knowledge in this area and convey her excitement to the students throughout the semester. Carissa sees many of the issues we are facing in the food sector, and understands that educating today's youth is the best way to solve these problems for future generations.
---
Reggy Liger - Works at Cisco as a Customer Support Engineer in Cloud Managed Services supporting multiple enterprise customers across the globe. He graduated from Georgia Institute of Technology with a Bachelors in Electrical Engineering. He's always had an interest for technology and has been teaching, volunteering & coaching young children since high school. He's been a student athlete and enjoys the purity & competition of sports with his favorite being basketball. He advocates a balance lifestyle of fun, exercise and healthy eating. He believes this course is giving children the tools to make healthy life choices that will positively impact their lives not only physically but mentally and emotionally.
---
Dan Pisciottano - Since starting at Cisco Systems in early 2012, Dan has worked as an IT Engineer supporting multiple groups across Cisco. He earned both his Bachelor's in Electrical Engineering and Master's in Computer Engineering from North Carolina State University and loves cheering on the Wolfpack. He has always had a passion for the outdoors, exercise, and healthy eating habits with hopes that through this apprenticeship, he will be able to teach these students the importance of these topics in our everyday lives.
---

Citizen Schools Staff Partner:
April Warren -This is April's second year working as a Teaching Fellow for Citizen Schools. She recently graduated from UNC Chapel Hill with a BA in Sociology and a minor in Education. April is passionate about educational equality and exposing students to various career options and opportunities that are available to them.


---
Powered by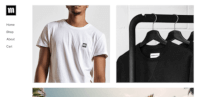 Create your own unique website with customizable templates.